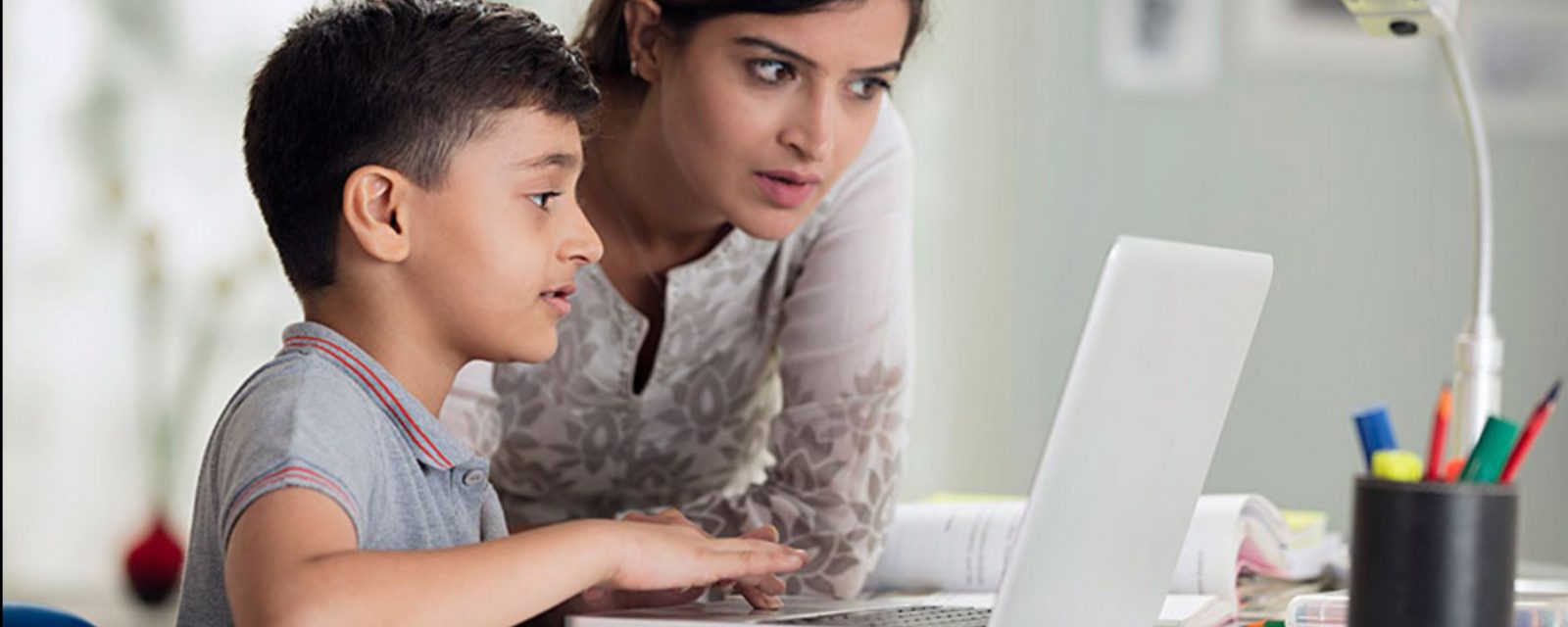 Online Programming for Kids
Any time. Anywhere.
Online Programming for Kids
Any time. Anywhere.
Learn to Code is an online programming course for kids and beginners of all ages to learn basic programming from the safety and comfort of their homes with Scratch, a graphical programming software. This online programming course for kids has been created with the aim of ensuring that they make the most of this time to learn something useful while having fun so that their learning isn't affected and they can bounce back stronger when things get back on track.
Scratch programming for kids to make learning interactive and playful

Kids will create their own programs, animations, and games from day 1

Real-life based challenges to increase their problem solving skills
Why Take This Online Programming Course?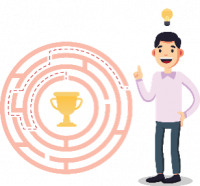 Real-life based Challenge
Certificate on Completion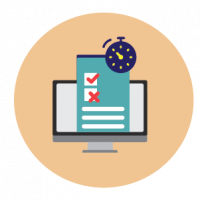 Fun Quizzes & Assignments
Enroll for a 60 Min FREE Personalized Demo
Why is programming important for kids?
The benefits of learning to program are numerous. Programming helps kids boost their creativity and cognitive skills, improves memory, adds to their brainpower, and fuels present-mindedness. It helps them develop problem-solving skills and relate to the world around them better. Knowing how to program also opens doors to successful careers. Last, but not least, learning to program is fun!
So what are you waiting for? Sit up straight and learn to code from home in an interactive and fun way with this quarantine special online programming course!
What is PictoBlox?
PictoBlox is a graphical programming software evolved from Scratch that makes learning to program interactive and playful. Kids can make their own animations and games and develop skills such as logical reasoning and problem-solving – the must-have skills in today's technology-driven world. One of the best things about PictoBlox is that it can also help learn physical computing and robotics in the future. This is why PictoBlox is the right choice for this online programming course.
You can learn more about it HERE.
How is PictoBlox different from Scratch?
PictoBlox is based on the latest version of Scratch. Not only is it easy and fun to code in, PictoBlox also has additional hardware interaction capabilities. You can easily work with development boards like evive, the Arduino Uno, Mega, Nano, and ESP32, control your projects with hardware in real-time, upload code to your robots, and do a lot of other things!
I am unable to reach the webpage at times. What should I do?
This normally shouldn't happen but in case it does it may be because your IP has been blocked. There are two things you can do to make your way around this situation:
- Wait for 24 hrs and then try reaching the webpage again.
- Use a VPN. Browsec VPN is a popular VPN extension for Chrome that you can use. Follow these steps to add it to your browser:
Go to the Chrome Web Store and add the extension.

Click on the icon of the extension. You will find it next to the address bar.

Click on Protect Me and voila! Now you can kickstart your programming journey with this special programming course without any setbacks! 
Why Take This Online Programming Course?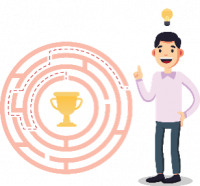 Real-life based Challenge
Certificate on Completion